I went to the California Pizza Kitchen w/ AJ, family, and church friends, (one of which being Sonny, a chick I know from girl) and we did stuff! 'Twas fun.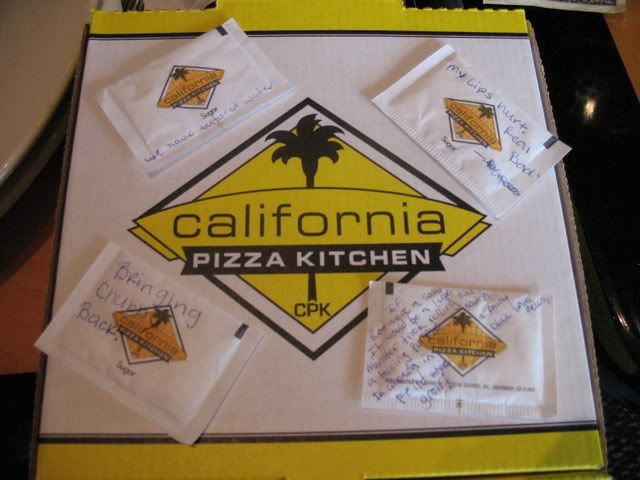 all four of them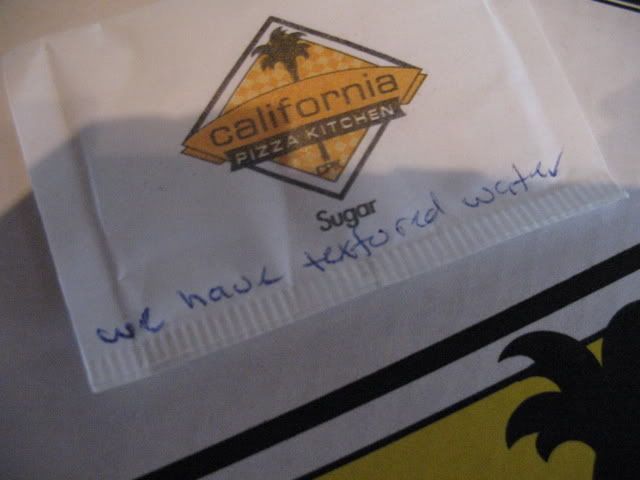 mine. "We have textured water."

AJ's. "If red were a sound it would be a large monster truck rolling over a talking purple squash in Canada in a rainy Feild where black watermelons grow" he meant "field" he really did. but he missed. I never claimed the boy could spell.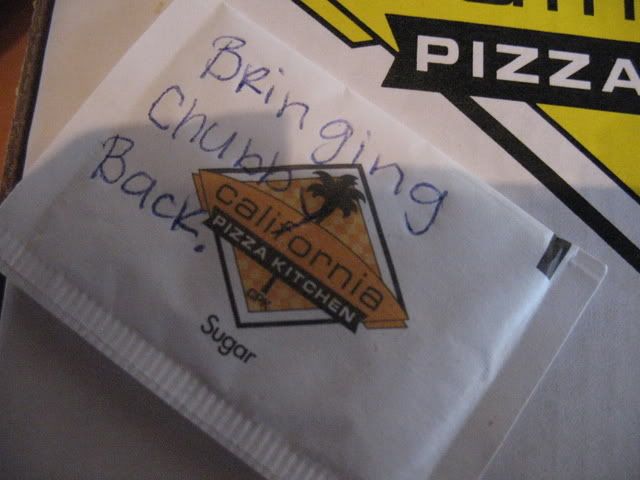 Sonny's "Bringing chubby back."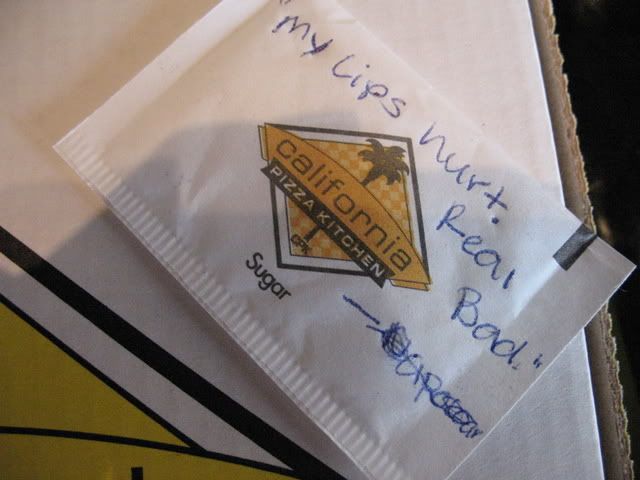 Sonny's "My lips hurt real bad." and an attempt to spell "Napoleon Dynamite"

Michelle and I were in LA w/ our mom and we went to Norms.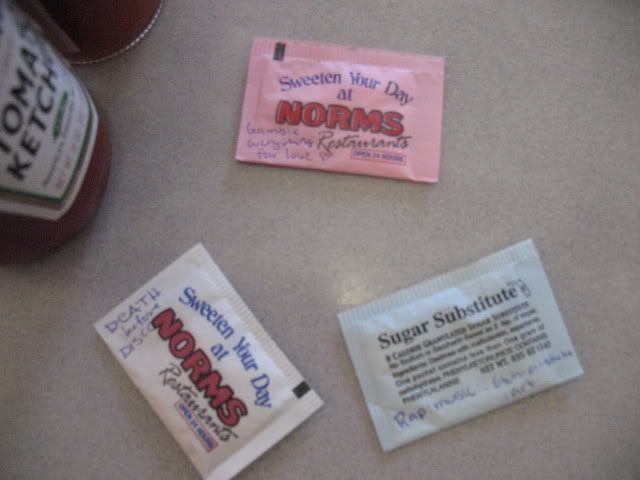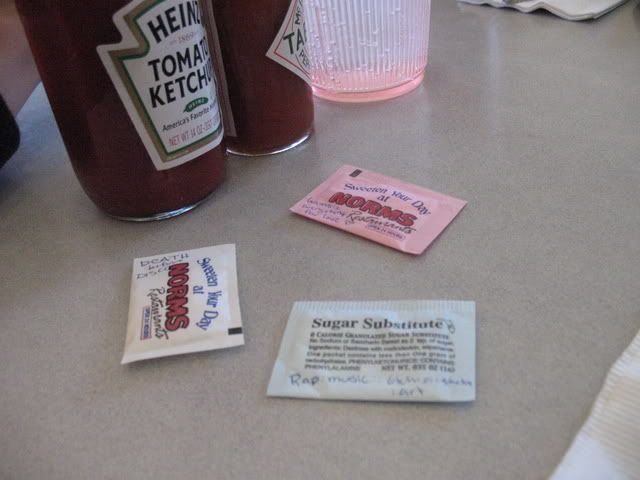 Pink: Gamble everything for love

Blue: Rap: Music :: Etch-A-Sketch:Art

White: DEATH before DISCO!

(Michelle: "why's it all lower-casey?"

Jen: *brings up photo*

Michelle: "oh." <- the way she said it was great.)



Current Music: "The Sound of Music" on TV